Limited-time offer: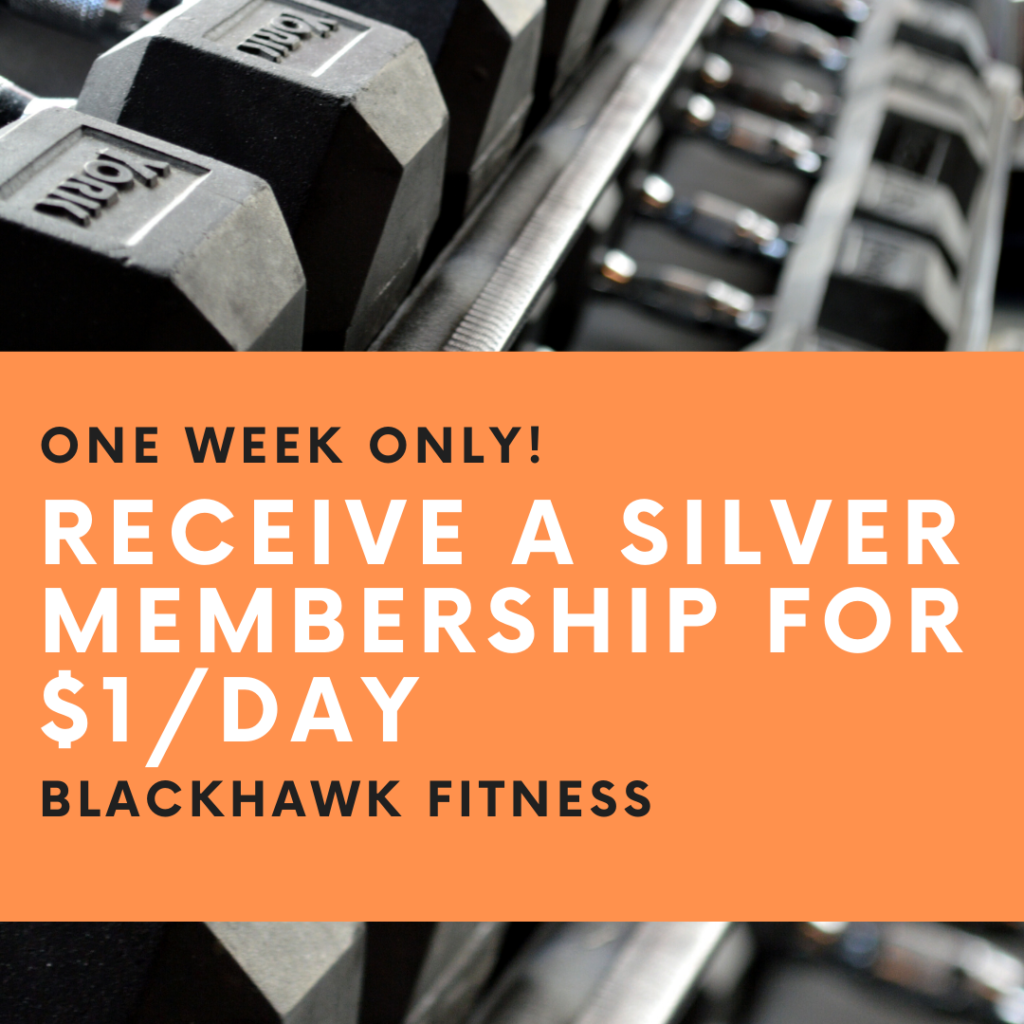 Our $1 / Day promo is back!
💵 Our 12-month SILVER membership is only $1 a day (savings of $203)
💵 Upgrade to our 12-month GOLD Membership for only $1.30 a day (saving of $212)
❗️ONE WEEK ONLY❗️
Have questions? Ready to get started? Stop by or give us a call at (920) 563-5613 for more details.
Follow us on Facebook and Instagram for weekly motivation: facebook.com/BlackHawkFitnessClub/ instagram.com/blackhawkfitness/