BlackHawk Fitness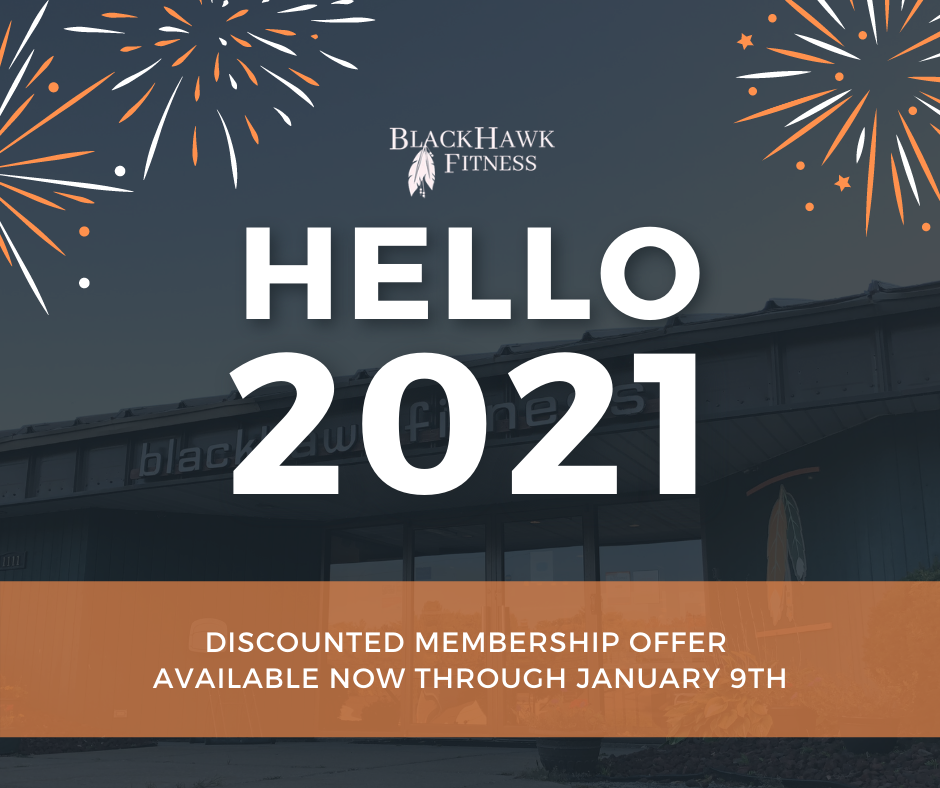 Start your membership now:
🎉 Only $20.21 to enroll
🎉 Get the first 21 days free
🎉 And receive 20.21% off all monthly rates (listed below)
OFFER EXTENDED through Saturday, January 16th!
For more info, message us on Facebook, send us an email, or give us a call.

All members and day-pass visitors must have a COVID-19 waiver on file to allow access
Masks must be worn at all times inside the facility, even when working out – this is in accordance with the Wisconsin Public Health Emergency and will be followed as long as the mandate is in place
Maintain 6 feet between other members and staff
Less than 10 people per workout area at all times (with our multiple workout areas, this has not been an issue)
Wipe equipment (with provided wipes) after each use
Wash hands/sanitize frequently (hand sanitizer is accessible in each workout area)
Only one member allowed in each Sauna and Steam room at a time (unless from same household)
Stay home if you or a family member has any flu or even cold-like symptoms
If you have any questions regarding your membership or safety, please send us an email at any time, or stop by the front desk or call during our staffed hours.
Thank you very much for your cooperation during this time,
– BlackHawk Fitness Staff
If you're looking to get a tour of the gym or sign up for a membership, please check the hours listed below. If these hours conflict with your schedule, please send us a Facebook message or email to set up an appointment with one of our staff members. We are happy to find a time that works!
Regular Staffed hours:
Monday: 8 am to 12 pm
Tuesday: 8 am to 12 pm
Wednesday: 8 am to 12 pm
Thursday: 3 pm to 7 pm
Friday: 8 am to 12 pm
Saturday: 9 am to 1 pm
We are still offering 24/7 access. Our staffed hours are subject to change – each member must use their own scan card.