Personal Training
Personal Training at BlackHawk Family Fitness
We are committed to helping you reach your fitness goals by providing you with an excellent team of certified personal trainers.
Every member of our club will have the opportunity to meet with a trainer for a complimentary assessment. We understand that achieving your fitness goals can be complicated and often times confusing, so our staff is here to help you one on one with full nutritional outlines, customized workouts and overall guidance.
Personal training sessions are available and we can work with you to find a package that fits your needs.

Sara Loomis:
Bio: 
I am a 23-year-old driven with passion and purpose. Whatever your goal may be, I will be there to help you achieve it if you allow me to do so. Health and Wellness is my passion and I love sharing my knowledge with others and always want the best for each person I help. Together we can achieve great things!
Credentials:
3 years of Health Psychology Research at University of Wisconsin-Whitewater
Bachelor's of Scien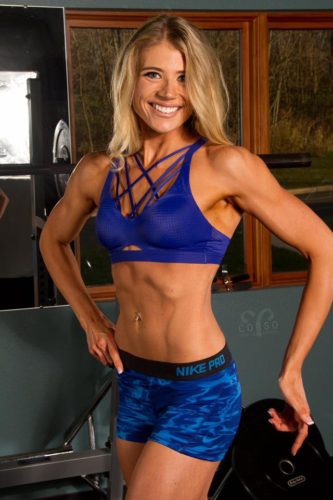 ce (Psychology emphasis), Family & Health Studies Minor
All Natural Body Building Competitor
Taking ACE Certification Exam 12/29/17
CPR Certified (Valid April 2017-April 2019)